The number of Instagram users is constantly growing and all online shops should be present on the platform. But what's the point of a presence without people following your account? Here are three tips that will help you get new followers without paying for it
One option is to simply buy followers. This is a way to increase the number of followers we have. However, this method is not advisable, as is buying positive ratings.
Even if spam bots and dubious agencies promise you paradise, you should never buy followers.
It is clear that at first glance it is shocking that your online store has 10,000 followers, but the effect does not match if for every image you publish you barely get a few "I like".
The fake followers you buy don't interact with your content: they don't like your stuff, they don't comment and, what's especially important, they're never going to buy anything from you.
And that's not all. As you well know as an experienced online seller, the element of trust is one of the most important drivers of e-commerce.
With fake followers you undermine the trust that online shoppers place in you. Instead of going down this road, you'll be more successful in the long run if you let your number of followers grow naturally.
Posting images, crossing your fingers, and waiting for new followers can work, but you can also use our three tips to accelerate the growth of your Instagram account.
First piece of advice: Help the casualty…
As mentioned above, you can use Instagram relatively passively, just to post a couple of images and videos. Your account may find some potential customers. However, this passive tactic will not increase the number of followers and sales volume.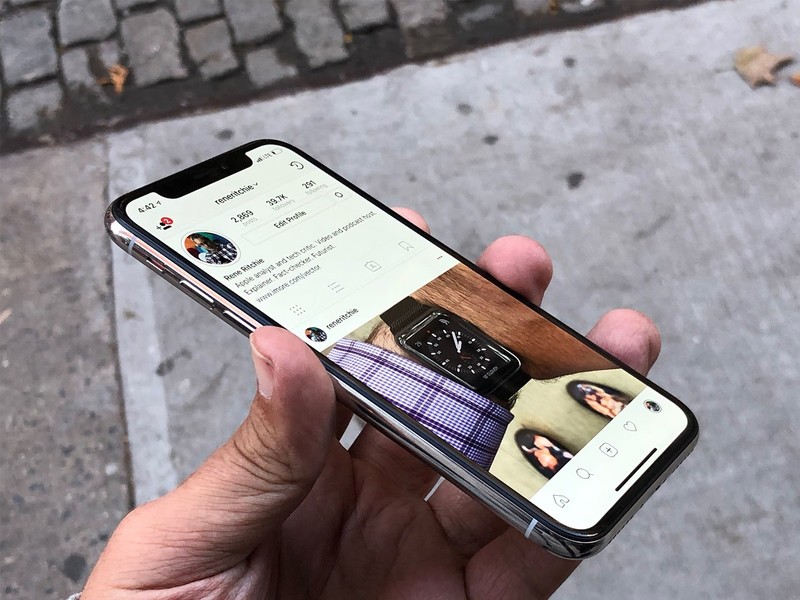 Rather, you'll have to stay active to help out a little.
You want followers who are active and can become your satisfied customers, right? Fortunately, these can be detected relatively easily.
Now you can interact with the people on this list. This means you can give "Like" to their pictures and leave comments. In this way, you quickly draw attention to your online store and reach potential customers who might otherwise not have heard of your store.
Everyone (except influencers with thousands of followers) is happy that they like your photos or that they receive comments and see whose account they comment on.
One thing you have to keep in mind: it is important that your comments do not look like spam. It's definitely worth taking the time (about 10-15 seconds) to leave a comment that's more than an emoji from the heart or a simple "Good photo!
Try to give sincere compliments with humor and helpful comments that stand out from the crowd. You should also think of Instagram as an informal social platform.
This allows you to communicate with your customers in a different (and freer) way, which is definitely a good way to get on the platform.
Second piece of advice: #hashtags
A typical Instagram publication consists of the following:
The image
A text that has something to do with the image
Hashtags or labels
Similar to Google search terms, hashtags are labels that ensure that Instagram users who don't follow us can find posts.
If a user searches for #moto, they will find images and videos of motorcycles.
Therefore, hashtags are a tool to be used in any case to get followers. Any word can be a hashtag, but you have to take into account that the one you choose has to do with your image, your online shop and your brand.
In other words, if a user searches for #moto and finds a post on your account where no motorbike appears, but some golf clubs, you will not transmit any positive effect.
Following the idea of "shoemaker, to your shoes", you have to choose hashtags adapted to your shop and your products. This is the only way to gain a long-term loyal following.
As with SEO, there are terms with a lot of competition and others with very little.
General terms like #love #fun and #fashion are extremely cool.
If your posts don't regularly generate several hundred "likes", the chances of you getting much relevance from those hashtags are slim.
That nice little shop nearby
Speaking of interaction: that's the third piece of advice.
It's important to publish regularly. At best, even daily. However, whoever wants to gain a loyal following and customers should do it more.
It doesn't end when you've gained a following. You have to stay in the game. You have to see it that way:
Someone has seen your Instagram account, your posts are attractive and the user decides to follow you, hit "I like" and comment. That's just what you want.
It's time to be glad you got a new follower and publish pictures in a dedicated way. But here too, you have to give and take.
Where to find free instagram followers? Come and visit their page for more information.